We are so happy that you have found us and are interested in our puppies. Please look over our website, then fill out this questionnaire so we can get to know you better and see if we are a good match. It is very important to us that our puppies go to families that are ready for a puppy and understand the commitment and time that goes into adopting a furbaby. We want to be confident our puppies are going to homes where they will be loved and well cared for. We also want to help you find the right puppy for your wants/needs. We look forward to getting to know you and helping you find your new furry family member.
We try to respond as quickly as possible, but if you don't hear back from us within 12 hours, please send a direct message, call, email or text (801)-836-9591.
Step 1
Application
Please fill out and submit the application below so we can learn more about you. We will get back to you quickly once we receive the application.
Step 2
Reservation Packet
We will coordinate with you with a puppy reservation packet that goes over our adoption process, health guarantee, contract agreement, and what to expect and how to prepare.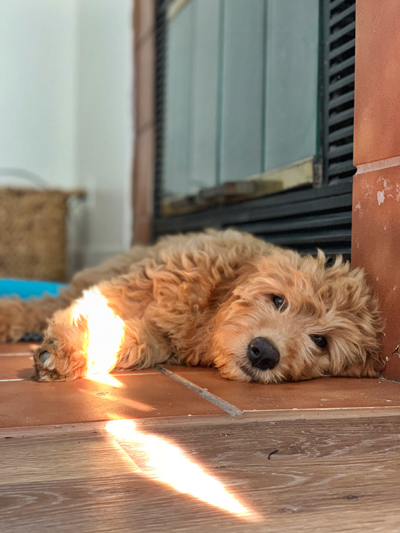 Step 3
Phone Call
We will arrange a time to chat over the phone so you can get to know us better and vice versa. We want to make sure that you are confident in us as responsible breeders and that we will be a perfect fit for each other. We want to provide you any time you may need to ask us questions you may have.
Step 4
Contracts & Reservations
After our phone call, we will have you send in the signed agreement and give instructions on making your reservation fee. When both are received you will officially be lined up for one of our adorable puppies in the upcoming litter.